Our Recommendations:
Here are some suggestions from what we have stocked at the store with Thanksgiving in mind:
Chateau St. Michelle Riesling--The Columbia Valley is a round, medium bodied, off dry Riesling that is delicate and floral in character, tasting of honeysuckle and apple, with citrus overtones. Light and tangy, modestly sweet, with refreshing apple and melon flavors. This Riesling delivers classic characters of juicy peach apricot ripe pear and sweet citrus with subtle slate and mineral notes. It is versatile and simple a pleasure to drink. $10.39
Walnut City Pinot Noir--Harmonious, ripe red fruit with spice, nutmeg, and anise. Medium bodied, well-balanced on palate. Soft ripe berry/marionberry with oak, spice, cinnamon, and hint of tobacco. $16.59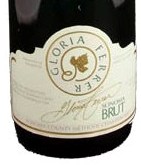 Gloria Ferrer Brut NV--Smooth and refreshing, with a tasty mix of creamy pear, apple, and doughy piecrust flavors that are focused and long on the finish, turning creamy. Drink now through 2009. 7,000 cases made. $18.99
Cristalino Cava—Best Value by Wall Street Journal tasting panel. One of the great bargains on the shelf today. Clean and lovely, with lemon, kiwi, flowers and even a touch of honey and a long refreshing finish. $7.15
Fetzer Gewürztraminer-- It's often called gavurtz because it's hard to say, and even harder to spell. This wine, though, is a secret weapon, great for taming spicy foods or sipping on its own. Enjoy the honeyed apricot and peach flavors in the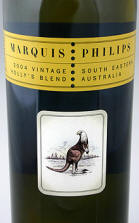 glass, and breathe deeply to capture the aromas of rose petals and honeysuckle. Lots of people love this wine, even if they'll never spell it. Just ask for gavurtz. $9.99
Holly's Blend—This wine offers tasty lemon oil and floral notes, medium body, superb fruit, and crisp, underlying acidity. $9.99
Grammona Cava--A delicious, high quality sparking white, aged 3-4 years on its own yeasts before bottling, it exhibits classic brioche and pear scents, tiny, well-formed bubbles, medium body, a hint of chalkiness, and a crisp, fresh, lively finish. $17.49
Jordan Vineyard & Winery 2001 Cabernet Sauvignon (Sonoma County) -- A Cabernet Sauvignon "with some age on it" this wine has soft tannins, doesn't overwhelm the white meat, and yet stands up against the dark meat. According to John Brecker and Dorothy Gaiter, writing in the November 11 edition of the Wall Street Journal, "Its complex layers of tastes and nuances make all of the various flavors and textures on the table seem a little different and more interesting with each bite . . . This has it all: dark rich color; dry, dense-packed fruit; real structure; and purity of taste. Very classy." We have 12 left at $49.99 a bottle.
Note Well: Some of the wines listed above will be featured at our in-store wine tasting event on Saturday, November 19.
Click here for Wine Tasting Event details.


Before-Dinner and After-Dinner Drinks
Before dinner ─ especially if serving a large, complex meal accompanied by a few different varieties of wine ─ it's probably best to keep the alcohol consumption low. Although mixed drinks can be served in moderation, we would suggest having Prosecco -- a light, dry Italian sparkler -- available for your guests.
After dinner drinks, on the other hand, are designed to be the perfect end to a great meal. There are two main types of after dinner drinks, digestifs and the creamy sweet kind. Digestifs, such as brandy, port or whiskey help relax the stomach after a meal. Others, like a grasshopper are simply a sweet, fun dessert. Here are a few suggestions:
Caravella Limoncello (Digestif)

Keep the bottle in the freezer, pour it into small, chilled shooter glasses and serve. Don't toss it down like a shooter, though. Sip it slowly, savoring it.

For something a little lighter (and less bitter), try this variation:

Limoncello & Cream

Combine 1½ oz. Caravella Limoncello and 3 oz. cream in a shaker. Shake well and pour into a rocks glass filled with ice. Garnish with a lemon strip.

Irish Coffee (Digestif)

For two cups

2 coffee-spoons of cane sugar

4 spoonfuls of Irish whiskey

1/2 cup of very strong hot coffee

cold cream

Warm the glasses (preferably clear glass coffee cups) with hot water and dry them. Put a teaspoonful of sugar in each glass, pour in the whiskey, and fill up to 2/3 of the glass with hot coffee. Stir it until sugar dissolves. Finally (carefully) add the cream lightly whipped, but still liquid, which must remain afloat. Serve it without shaking it, because Irish coffee is to be sipped through the cream.

Grasshopper (Dessert)

1/2oz. Green Creme de Menthe
1/2 oz. White Creme de Cacao
1/2 oz. Cream


Combine in a blender with 1 cup of crushed ice. Blend until smooth (about 30 seconds). Serve in a collins glass.

You can also substitute a scoop vanilla ice cream for the ice. Yum!

Golden Dream (Dessert)

1 oz. Galliano
1 oz. Cointreau
1 oz. Orange Juice
1 tsp. Half & Half
Orange Slice

Combine ingredients in a shaker filled with 1 cup of ice. Shake well and strain into a chilled cocktail glass. Garnish with the orange slice.


Thanksgiving Food Recipes
Every family seems to have certain traditions about what to serve as accompaniments to the standard roasted turkey. Some of these traditions go back to what their parents served and even what their grandparents and great-grandparents always put out on the Thanksgiving table. But new traditions begin every year, and it might be interesting to add at least one side dish from the traditions of others. Our search around the Internet, and within our own recipe box, came up with these recipes. Some of them will seem familiar, while others may be completely new to you.
Julia Child's Mashed Sweet Potatoes
Yield; About 4 cups, serving 6
4 to 6 (2 pounds or so) large, fine fresh reddish-skinned sweet potatoes (yams)

1 tsp. or more salt

Freshly ground white pepper

2 tbs. or more room temperature butter, and/or half-and-half, or heavy cream or milk

A few gratings of fresh ginger, to taste (optional)
Preheat the oven to 425 degrees Fahrenheit. Meanwhile, scrub the potatoes under running hot water, remove any blemishes, and plunge a small sharp knife down about an inch into each potato in 5 or 6 places, to let out baking steam. Line a baking pan with foil (the potatoes will exude juices that will burn, staining your pan), and arrange the potatoes in it, in 1 layer. Bake in the lower middle level of the preheated oven for about an hour, or until they are thoroughly tender when squeezed and a knife pierces through them easily. Cut each potato in half lengthwise and then open up to cool. Scrape the flesh into a heavy-bottomed saucepan, and mash with a mixing fork or potato masher. Or put them in your heavy-duty mixer to break out at slow speed with the paddle attachment--careful not to go too fast and turn them gluey. Blend in salt and pepper, and the butter and/or cream or milk. Taste very carefully and correct seasoning, folding in the optional fresh ginger to taste.

Do-ahead notes
If done in advance, smooth the top and film with a spoonful or so of milk or cream to keep a skin from forming. To reheat, stir over low heat or over a pan of simmering water.

Variation: Orange Flavoring
Rather than stirring in milk or cream, use a little butter and orange juice, and blend in the finely grated rind of a bright fresh orange.

Variation: Marshmallow Topping
This old-fashioned juvenile topping is held in such low esteem that none of the standard American cookbooks I have on hand even mention it. In our family we love it at thanksgiving with our Turkey, particularly when we can find fresh homemade marshmallows. Here is my formula. Preheat the oven to 425 degrees Fahrenheit. Smear the inside of a 3-inch deep casserole with softened butter, and scoop in the well-seasoned warm mashed sweet potatoes. Smooth the top surface of the potatoes with a rubber spatula, press a fairly close-packed layer of marshmallows into the surface, and coat with a very light sprinkling of confectioners' sugar. Bake in the upper middle level of the preheated oven until the topping has melted and browned nicely. May be cooked in advance and kept warm.
---

3 cups mashed sweet potatoes (or yams, if you can't find sweet potatoes) (can be cooked fresh or canned)
1 cup sugar
2 eggs
½ cup milk
dash salt
2 teaspoons vanilla
dash cinnamon (2 big shakes)

Grease or spray with Pam a 10 x 10 inch casserole pan (or approximately that size). Mix above ingredients well and pour into prepared pan. (I mix with a hand mixer.)

Prepare topping:

1 ½ cups chopped pecans
1/3 cup flour
½ cup sugar
dash of salt
big dash of cinnamon (2or 3 big shakes)

Mix above ingredients in separate small bowl. Spread over sweet potato mixture.

1 stick butter

Melt the stick of butter. Pour over top of casserole.

Bake for 45 minutes in 350 degree oven.

Note: watch carefully toward end of cooking time, depending on your oven, so the topping doesn't burn. You may need to slow the oven temperature.

Let "Set" before serving for approximately ten minutes.

I often double this recipe and use a 40 ounce can of "sweet potatoes" or "yams".

---

Alex Stratta's Cranberry and Ginger Sauce
Adapted from Alex Stratta

Yield: 8 servings

4 cups fresh cranberries
3/4 cups brown sugar
4 cups fresh orange juice
1/2 cup orange zest, blanched three times, then julienned
1/2 cup fresh gingerroot, peeled and julienned
1 Tablespoon sherry vinegar
Salt and freshly ground black pepper to taste


Dilute the sugar in the orange juice and place over medium heat in a heavy saucepot. Bring to a simmer and add the orange zest, ginger and 3 cups of the cranberries. Simmer, uncovered for 1 hour, or until the mixture becomes thick and syrup-like. Add the remaining cup of cranberries and continue cooking for 20 minutes, finish with salt and pepper and a splash of vinegar. If the mixture is too tart, simply dilute more sugar in orange juice and add to the mix, simmer and serve. This sauce is better served cold.
---
From Diana Rattray,
INGREDIENTS:
1/2 cup chopped onion

1/2 cup melted butter, divided

1 can (10 1/2 ounces) cream of mushroom soup

1 can (4 ounces) sliced mushrooms, drained

1 roll (6 ounces) garlic cheese, chopped

salt and pepper to taste

1/4 cup slivered almonds

2 packages (10 ounces each, or about 3 cups total) frozen chopped broccoli

2 cups herb-seasoned stuffing mix
PREPARATION:
Directions for broccoli cheese casserole
In a heavy skillet, sauté onion in 1/4 cup butter until onion is tender. Combine cooked onion, soup, mushrooms, chopped garlic cheese, salt, pepper, almonds, and broccoli; mix well.
Spoon broccoli cheese casserole mixture into a lightly buttered 2-quart casserole. Combine stuffing mix and 1/4 cup melted butter; spoon over broccoli casserole. Bake at 350° for 30 minutes.

Broccoli cheese casserole serves 6.
---
Sage and Onion Mashed Potatoes
Source: Better Homes and Gardens

Makes 8 servings
Prep: 25 minutes
Bake: 40 minutes
Ingredients
6 medium baking potatoes (2 pounds total), peeled and cut into eighths
1 cup coarsely chopped onion (1 large)
1/2 cup water
2 tablespoons olive oil or cooking oil
2 teaspoons snipped fresh sage or 1 teaspoon ground sage
1/2 teaspoon salt
1/4 teaspoon black pepper
1 to 1-1/4 cups buttermilk
Salt and black pepper
Directions
1. In a greased 3-quart rectangular baking dish combine potatoes and onions. In a small bowl combine water, oil, sage, the 1/2 teaspoon salt, and 1/4 teaspoon pepper; drizzle over potatoes and onions.
2. Bake, uncovered, in a 450 degree F oven for 40 to 45 minutes or until the vegetables are tender and browned, stirring twice.
3. Transfer to a large mixing bowl. Mash with a potato masher or beat with an electric mixer on low speed. Gradually beat in enough buttermilk to make smooth and fluffy. Season to taste with additional salt and pepper. Makes 8 servings.
---
Despite its English roots, this dish has become a cherished American favorite at Thanksgiving and Christmas dinners in New York and beyond.
Active time: 40 min Start to finish: 1 1/2 hr
Ingredients
2 lb white pearl onions, left unpeeled
1 1/4 teaspoons salt
3 tablespoons unsalted butter
1 tablespoon all-purpose flour
1 cup heavy cream or half-and-half
1/4 teaspoon black pepper
1/4 teaspoon freshly grated nutmeg
1 1/2 cups coarse fresh white bread crumbs (from 1/4 lb bread with crusts removed)
Preparation
Blanch onions in a 3-quart pot of boiling water 1 minute, then drain in a colander and transfer to a bowl of cold water to stop cooking. Drain and peel onions.
Put onions and 1 teaspoon salt in same pot and add fresh water to cover by 1 inch. Bring to a boil, then reduce heat and simmer, covered, until onions are tender, about 20 minutes. Drain well in colander and transfer to a buttered 2-quart baking dish.
Put oven rack in middle position and preheat oven to 350°F.
Melt 1 tablespoon butter in a 1- to 2-quart heavy saucepan over moderately low heat, then add flour and cook, stirring, 1 minute. Add cream in a stream, whisking, and bring to a simmer, whisking. Simmer sauce, stirring occasionally, 2 minutes. Stir in pepper, nutmeg, and remaining 1/4 teaspoon salt and pour sauce over onions.
Melt remaining 2 tablespoons butter in a 10-inch nonstick skillet over moderately low heat, then add bread crumbs and cook, stirring, until golden, 3 to 5 minutes.
Sprinkle toasted crumbs evenly over onions and bake until sauce is bubbling, about 30 minutes.
Cooks' note:
Creamed onions can be assembled (without bread crumbs) 1 day ahead and chilled, covered. Bring to room temperature before adding bread crumbs and baking.

Makes 6 side-dish servings.
Short-Cut Version:
3 bags frozen Bird's Eye tiny onions (if you can find them!) (boiled according to package directions and water reserved)
2 1/2 cups half and half
3 tablespoons butter
3 tablespoons flour
3/4 teaspoon salt
1/2 teaspoon pepper
Melt butter over low heat, gradually stir in flour, salt and pepper. Cook, stirring constantly, until smooth and bubbly. Remove from heat. Slowly stir in half and half and onion water. Cook on low heat and stir until the mixture boils. Boil and stir 1 minute, stir in the onions
---
6 to 8 servings
INGREDIENTS:
1 (16 ounce) package frozen corn kernels

1 tablespoon chopped fresh parsley

1 teaspoon chopped garlic

1/2 teaspoon Creole-style seasoning

4 tablespoons butter

1/3 cup diced onion

1 (8 ounce) package cream cheese
DIRECTIONS:
In a saucepan over medium heat, combine the corn, parsley, garlic, Creole seasoning. Add enough water to cover, bring to a boil and cook until tender. Drain and set aside.

In a large skillet over medium heat, add the butter and onion; saute until onion softens. Add corn and cream cheese. Cook over low heat for 10 minutes. Remove from heat, chill completely and serve cold.
---
Servings: 6 servings
Prep. Time: :20
Total Time: :45
Ingredients
1 can (10-3/4 oz.) cream of mushroom soup
1 tsp. soy sauce
3 cups French style green beans (can or frozen)
1 can French fried onions
1 dash white pepper
Directions
Preheat oven to 350°F. In a 1-quart casserole dish stir in mushroom soup and soy sauce. Add green beans and stir to blend. Bake in oven for 20 minutes. Top with french fried onions and bake for 5 more minutes.
---
To some people it would be a heresy not to have pumpkin and/or mince pie at the end of their Thanksgiving meal. If you want to try something different, but your holiday meal wouldn't be complete without pumpkin, serve a pumpkin spice bundt cake made with pumpkin puree, unsweetened applesauce and egg whites to keep fat at a minimum. Drizzle with a mixture of powdered sugar, skim milk and vanilla extract. Or, present a scrumptious pumpkin cheesecake, made with a lowfat graham cracker crust, pumpkin puree, lowfat cream cheese and traditional pumpkin seasonings like nutmeg, ginger and cloves. But if you're willing to venture a little off the beaten track, this Cinnamon Raisin Bread Pudding is another alternative.
Ingredients:
8 slices cinnamon-raisin bread

1/4 cup dried currants

2 tsp. grated orange zest

2 bananas

1-1/2 cups lowfat milk

1/2 cup lightly packed brown sugar

2 eggs

1 tsp. vanilla

1/8 tsp. ground nutmeg (see note)
Directions
Preheat the oven to 350 F. Prepare an 8-inch square baking dish with cooking spray.

Tear the bread slices each into 8 pieces and place in a large bowl. Add the currants and orange zest. Set aside.

In a blender, puree the bananas; there will be about one cup. Add the milk, sugar, eggs, vanilla and a few gratings of nutmeg. Blend until well combined. Pour the banana mixture over the bread and mix with a rubber spatula to combine well.

Pour the bread mixture into the prepared baking dish. Let it sit for 15 minutes.

Bake the pudding until it is slightly puffed and a knife inserted into the center comes out clean, about 30 minutes. Let the pudding sit 30 minutes before serving, or cool until lukewarm. Cut into six pieces and serve.

NOTE: Freshly grated nutmeg has far more flavor than when it is bought already ground. Whole nutmeg keeps for years, and is worth buying at specialty food stores.

Each of the six servings contains 239 calories and 4 grams of fat.
---
Whether you call it "dressing" or "stuffing," there seems to be as many recipes for it as there are people who make it. So rather than making a strong recommendation or suggestion, we refer you to the All Recipes Web Site which contains (at last count) 117 different stuffing recipes -- everything from the "traditional" to one based on crumbled up White Castle™ hamburgers!
And for those of you who run out of oven space, here's one variation you can prepare in your crock pot:
1/2 pound butter
2 cups chopped onion
2 cups chopped celery
1/4 cup parsley sprigs
12 cups bread cubes, (day old, or packaged)
1 teaspoon poultry seasoning
2 eggs, well beaten
1 1/2 teaspoon sage
1 teaspoon thyme
1 teaspoon ground black pepper
2 to 2 1/2 cups chicken or turkey broth
Possible additions: A handful or so of dried cranberries, sliced black olives, or sliced mushrooms.

Melt butter in a skillet and sauté onion, celery, and parsley to soften. Pour over bread cubes in a very large mixing bowl. Add all seasonings and toss well. Pour in enough broth to moisten well. Add eggs and mix well. Pack lightly into 5 or 6 quart slow cooker. Cover and cook on high for 45 minutes, and low for 3-4 hours. Serves 12. Check occasionally for desired moisture content, and add broth as deemed necessary. (If you like crispy stuffing: After removing the turkey from the oven, transfer the stuffing to a baking dish, and brown it in the over for 10 to 15 minutes.)